Updates on AE2, the search for extraterrestrial intelligence & more 🫨
Skylog #2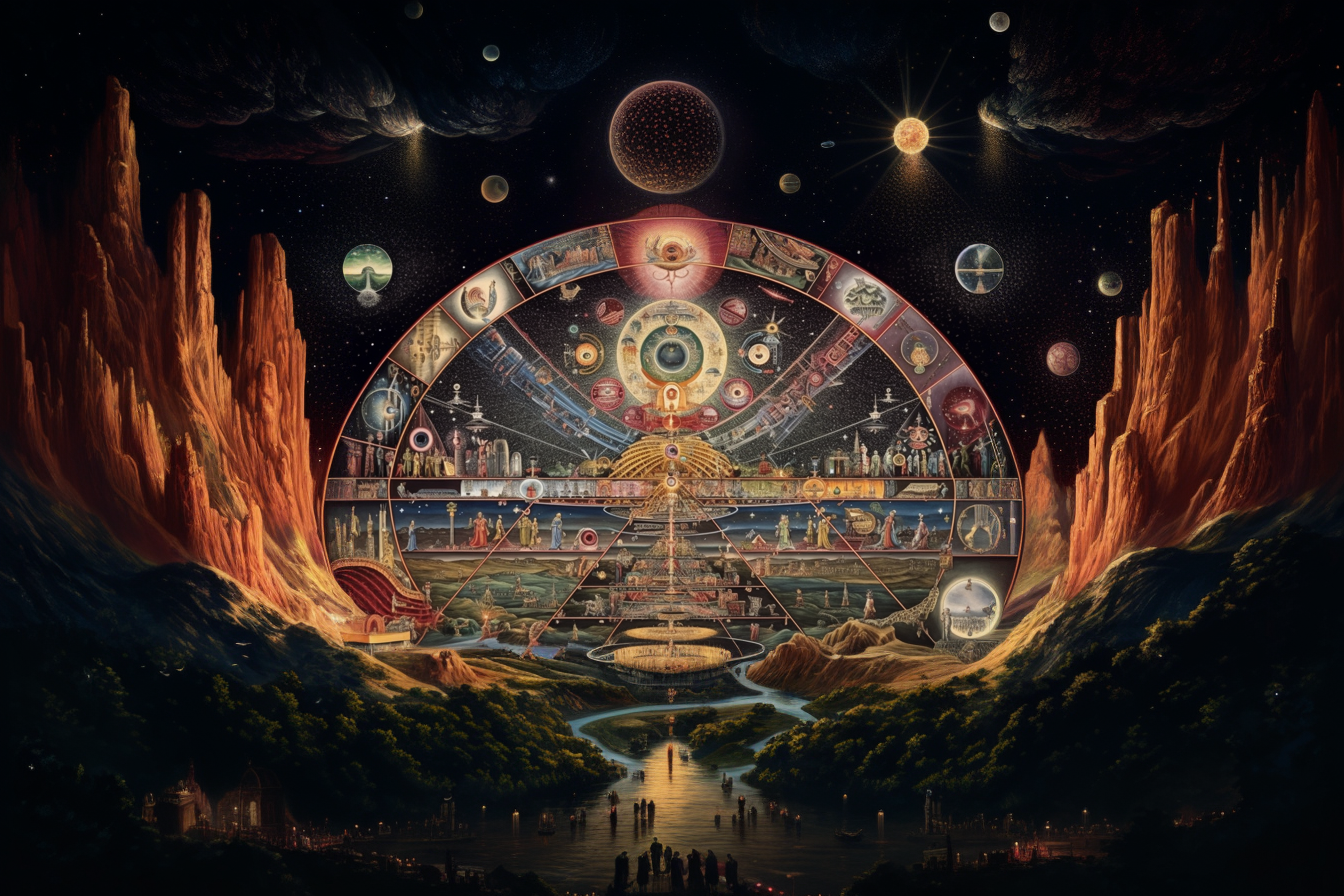 Dear Black Skylytes:
We would like to share a few updates as well as opportunities for you to connect with your fellow Black Sky Society and AE voyagers.
First, the last few weeks have been quite interesting when it comes to our understanding of extraterrestrial or non-human intelligence (NHI). Members of the cryptocurrency community have started to more fiercely join the the search for extraterrestrial intelligence: Cardano's Charles Hoskinson has donated $1.5M to Harvard astronomer Avi Loeb's Galileo Project to search for remnants of a UFO that crashed in the Pacific Ocean off of Papua New Guinea. Also, David Grusch, a former NGA and NRO official, was recently on NewsNation discussing reverse engineering programs of crashed and recovered spacecraft built by advanced, non-human intelligence (NHI). These current events have spurred a Twitter Spaces with Black Sky, scheduled for Tuesday June 27th at 18:00 UTC. Joining the Spaces will be @drnicka, @ambicuity, @stellarmagnet & more.
The gears are in motion curating the primary talks and panels for AE2, taking place in Paris on July 16th. You can view details and register for the event here. Our speaker and participant roster currently includes Awa Sun Yin, Christopher Goes, Adrian Brink, Claire Gustavson, Matt Wyatt, Henry de Valence, Rachel Rose O'Leary, Ted Blackman, Scott Moore, Cloudhead, Sarah Grant, Eric Tung, TGxThoth, Stellar Magnet, Jarrell James, Julio, and more. We are also Very Chilled Out to have ARPANET as the evening transmedia portal closing out AE2, bringing their unique audio-visual, electronic, and transformative future seeking vibe to the stage. We would like to also express cosmic gratitudes to our latest AE2 supporters: Nucleo, ChainSafe Protocol, and Factor.
We also just launched a creative contest, or Artifact Odyssey, in association with AE2, inviting entrants to venture into the Post-Web with us to reimagine the internet's future. By submitting an original Artifact that falls into one of the following three mediums: text (story, poem, or article), song, or video by July 10th, entrants are tasked with taking on the role of an omnipresent deity, extraterrestrial, or non-human intelligence (NHI) to re-envision the internet and human communication. Artifact submissions will be evaluated on the criteria of Creativity, Aesthetics, and Reasoning with finalists revealed during AE2. We hope that you may consider participating or alternatively, sharing this with your fellow creative voyagers who you feel may be attuned to the odyssey.
Finally, the AE community has been cultivating ideas around the Post-Web, finding new convergence points in our Community Discussions, which is a Telegram live chat. If you missed our kick off discussion, catch up at the starting point. In the weeks leading up to Autonomous Ecologies #2, we are hosting a series of Twitter Spaces, continuing our discussion around the six principles of the Post Web, beginning with the Local-First concept of developing protocols that can be implemented locally and then connected in a confederated manner from the bottom up.
We look forward to synchronizing with you,
Black Sky Society
---
Black Sky Society is an experimental R&D and cultural network comprised of writers, thinkers, artists, and technologists. Our initial topics of focus include the Post-Web, Cosmic Harmony, and Network Societies. To stay updated on the AE2, Twitter Spaces, and Community Discussions you can join Black Sky's Telegram group, follow @AutoEcologies and @BlackSkySociety on Twitter.