Black Sky Society Invites You to Envision the Post-Web
Two $1000 Rewards for Best Artifact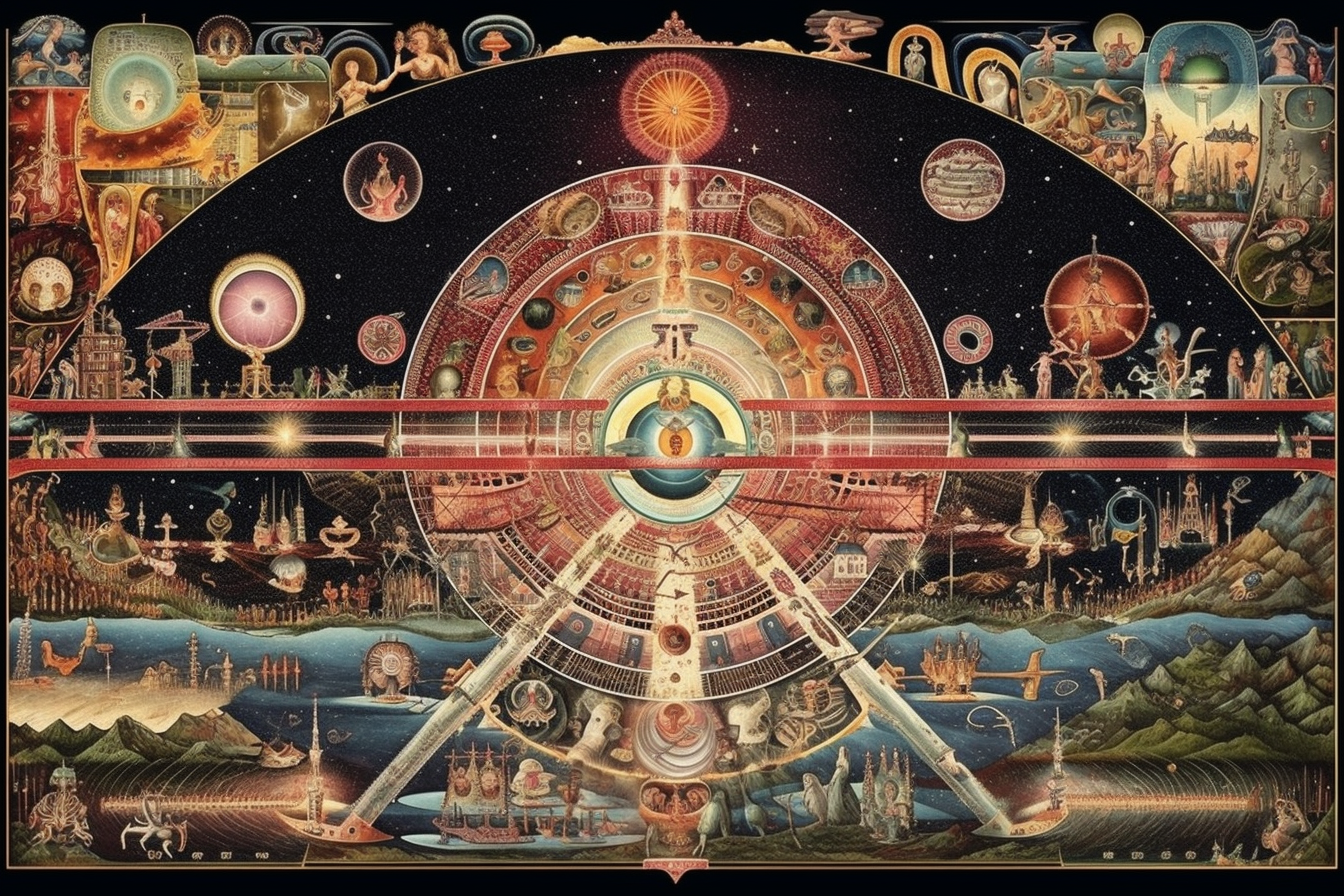 THE INTERNET WAS NOT ORIGINALLY BUILT WITH THE AUTONOMY OF ITS USERS IN MIND.​
The roots of the web trace back to the ARPANET, a project by the U.S. DoD, created primarily as a tool for swift communication and knowledge sharing among universities and research institutions. As the internet evolved from its academic origins into a commercialized platform, user autonomy was often overlooked, leaving significant control in the hands of ISPs and major tech companies.
Web3, i.e. the union of cryptocurrency with the internet, promised a more decentralized and equitable digital landscape that avoids the monopolistic and privacy-invasive practices of Web 2.0, yet incessant legal obstacles, multi-million dollar hacks, and the threat of pervasive surveillance have instilled skepticism about Web3's vision of a better internet. Black Sky Society and the Autonomous Ecologies (AE) community believe the root of our troubles may lie in the foundational infrastructure of the Web as a whole.
We invite you to participate in the conversation happening at AE2 on July 16th in Paris, even if you can't attend the event, by acting as the architects envisioning a new internet via the creation of an original work in the form of a story/article, video/audio. All entrants have the opportunity for their Artifact to be shared at AE2, as well as being rewarded $1000 for the Best Artifact in each medium (story/article, video/audio), but there will also be runners-up. Original works are to be based on the prompt directly below.
Use Your Imagination & Extraterrestrial Powers to Envision the Post-Web​
Imagine for a moment you either possess omnipotence or are part of a technologically superior extraterrestrial or non-human intelligence society tasked with overseeing humanity's progress. While observing the current state of human affairs from the perspective of higher intelligence, you've become concerned with the misuse of the internet and communication technologies and have chosen to intervene and restore balance.

To achieve this, you must intervene and interact with humanity to revolutionize Earth's internet and communication infrastructure. Submit your narrative of higher intervention in the form of a story/article or video/audio. Feel free to go the mystical route with your instructions or to maintain as much logic or concrete information as you'd like. Remember: you are your own conception of omniscience or higher intelligent lifeforms. Additionally, format is limitless, for example: letter to the editor, a new chapter in a religious text, a ritual performance, a cautionary tale, a mash-up of videos from aliens, etc. Be creative!
Artifact Submission Guidelines​
Deadline: August 12th 23:59 GMT+13
Rewards: Best Artifact recipients will be rewarded with $1000 each, in addition to their Artifact being minted as an NFT to be auctioned. Additionally, runners-up will also have their artifacts minted and auctioned. Finally, best Artifact and runners-up will have their work featured in Black Sky Nexus, Issue 00000001, which is both a digital and print zine.
All entrants must be in agreement with their Artifact potentially being shown at AE2, as well as minted and auctioned. The expectation is that 30% of the auction value will go towards Black Sky Society, to further our mission and goals of building the Post-Web. The auction will kick-off sometime in September. Note: it is not mandatory for entrants to attend the event in Paris.
Artifact Evaluation will be carried out by core contributors of Black Sky Society, based on Creativity, Aesthetics, and Reasoning. For aesthetic context, refer to the Black Sky Society visual universe. You have the freedom to deviate from this: we will accept works that we find generally beautiful and inspiring.
How to Submit Artifacts​
Post your artifact on Twitter and use the hashtags #PostWebArtifact #AE2 and also mention @BlackSkySociety
After you have done that, add your submission to this forum post or alternatively email it to nexuseditors@blacksky.network. In the submission, include: a link to your Tweet, raw files of your artifacts, your name or pseudonym, a short bio (280 characters), and your Ethereum address to receive the best artifact reward and/or remuneration for potential Artifact auction.
If you have questions, feel free to post them here or email nexuseditors@blacksky.network.
Join us in Paris on July 16th​
Either way, we hope that you will join us at Autonomous Ecologies #2 in Paris. Follow this wormhole more details and registration.